Avez-vous besoin d`aide?
Si vous ne trouvez pas ce que vous cherchez, s'il vous plaît contactez notre équipe des ventes: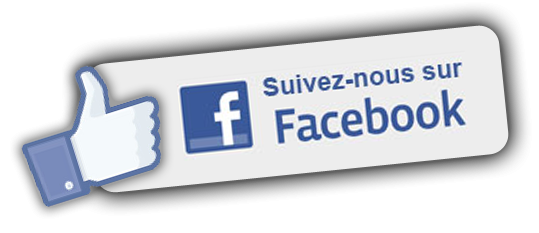 Feuilleter par instrument et compositeur
Setting
Composer, contributor

Piano Orgue Autres instruments a clavier Violon Alto Violoncelle Contrebasse Guitare Harpe Cimbalom Other string instruments Flute a bec Flute traversiere Oboe Clarinette Saxophone Basson Other wind instruments Cor Trompette Trombone Tuba Other brass instruments Percussion classique Batterie et percussion folkroruque Instruments folklorique Musique de chambre Musique vocale Musique chorale Orchestre Band Music Pop - rock - jazz Solfege, livres Divers 2 bassons ou plus Accessoires Accordeon Accordeons Album Songbooks Album with pictures Alto et piano Altos Bagpipe Band Scores Banjo Baritone Baritone and Piano Bass Trombone Bass Trombone and piano Bass-Clarinet Bass-Tuba and piano Basse Bassi (Vlc./Cb.) part Bassi (Vlc./Cb./Bassoon) part Basso continuo Basson et piano Batterie Batterie (drumset) Batterie (snare drum) Batterie, percussions Bb Instrument Bb, Es or C instrument Big Band Biographies Biographies (pop) Blues harmonica Bodypercussion Brass Band Brass Duo Brass Quartet Brass Quintet Brass Septet Brass Sextet Brass Trio C instrument (with piano) Cajon Catalogue CD Chamber Ensemble and Choir Chamber Music for Strings Chamber Music for Strings and Piano Chamber Music for Winds and Piano Chamber Music for Woodwind Ensemble Children's Choir Children's Choir and Accompaniment Children's Choir Collection Choeur Choeur (pop) Choeur et instruments Choeur et piano Choir - two parts Choir and orchestra Chor and Solo(s) Cimbalom et piano Cimbaloms (2) Clarinette alto Clarinette et instruments variés Clarinette et piano Clarinettes Clarinettes et piano Classroom Materials Clavecin Collection of Choruses Collections of Songs Complete Edition Conc. Concert Band Concerto (bassoon) Concerto (brass) Concerto (clarinet) Concerto (flute) Concerto (oboe) Concerto (piano) Concerto (viola) Concerto (violin) Concerto (violoncello) Concertos Contrebasse et instruments divers Contrebasse et piano Contrebasses (2 ou plus) Cor anglais Cor anglais et piano Cor et piano Cor.1 part Cors Desk Calendar Djembe Double Bass part Duos Duos for Wind Instruments Enseignement Ensemble a cordes Ensemble a cuivres Ensemble de violons Ensembles Mixtes euphonium and piano Facsimile Fl.1 part Fl.2 part Flexible ensemble Flugelhorn Flute a bec alto Flute a bec basso Flute a bec et guitare Flute a bec et instruments divers Flute a bec et piano Flute a bec soprano Flute a bec tenor Flute et guitare Flute et instruments divers Flute et piano Flutes (2 ou plus) Flutes a bec (2 ou plus) Flutes et piano Greating Card Groups & Personalities: Instrumental Folios Groups & Personalities: Mixed Songbooks Guitare (jazz) Guitare (pop, rock) Guitare (TAB) Guitare et instruments divers Guitare et piano Guitares Harpe et instruments divers Harpe et piano Harpes (2 ou plus) Harpsichord part Hautbois Hautbois (2 ou plus) Hautbois (plus) et piano Hautbois et orgue Hautbois et piano Horn (alto) and piano Horns / Winds Hungarian Children's Songs Improve Your Practice! Instrumental Reference & Tutor Books Instruments de folklore Jazz ensemble Keyboard Kifestőkönyv Livre d'éducation Livres Livres (Faber) Livret d'opera Lower Voices Lower Voices and Accompaniment Lower Voices or Mixed Voices Lower Voices or Upper Voices Lute Mallet percussion Mandoline Mandoline et instruments variés Mandoline et piano Mandoline, Bouzouki Manual Marching Band Marimba Melody Instrument and Basso Continuo Melody/Chords/Lyrics Mixed Chamber Duo Mixed Chamber Nonette, Score Mixed Chamber Octet Mixed Chamber Quartet Mixed Chamber Quintet Mixed Chamber Sextet Mixed Chamber Trio Mixed Voices Mixed voices (boys SAB) Mixed Voices and Accompaniment Mixed Voices Collection Motet Music Technology: Music Technology Books Music Theory Musique de chambre vocale Ob.1 part Ob.2 part Ob.3 part Oboe and various instruments Opera operetta Oratorios Oratorium Vocal Score Orchestra Orgue electrique Orgue et instruments variés Panflute Papier musique Parties d'orchestre Partitions d'orchetre: operas Percussion Ensemble Percussion Ensemble Percussions Percussions (Latin et Afro) Percussions et piano Piano 4 mains Piano 6 mains Piano 8 mains Piano Accompaniment Piano et guitare piano quartet (piano, violin, viola, cello) Piano Trio (piano, violin, violoncello) Piano: Country, Folk & World Piano: Pop Piano: Religious & Gospel Piano: TV, Film & Show Pianos - deux Piccolo Piccolo et piano Pop Hit's Text Pop Music, Voice and Accords Pop Music, Voice and Piano Popular History, Style & Culture Poster Primary Songbooks PVG ( piano, voixl, guitare) PVG ( piano, voixl, guitare) PVG ( piano, voixl, guitare) Quators Quintettes Saxophone alto Saxophone baritone Saxophone et piano Saxophone soprano Saxophone tenor Saxophones (2 ou plus) School Orchestra Sextuors Solfege Stage Works STANDARD ALBUMS: GR. & PERS. Steel Guitar String Orchestra String set of parts: V1/V2/Va/Vc String: Reference & Tutor Books Stringsets Symphonic Wind Band Symphonic Works Tárogató Tenor horn and piano Tenor Trombone Tenor Trombone and Piano Tenorhorn Text with chords Timbales Timpani part Tin whistle Trb.1 part Trb.2 part Trb.3 part Trios Trombone et piano Trombones Trompette et piano Trompettes Tuba and Piano Two melody instruments and continuo Ukelele Upper Voices Upper Voices and Accompaniment Upper Voices Collection Upper Voices or Mixed Voices Upper Voices or Mixed Voices and Accompaniment Vibraphone Viola da gamba Viola part Violon et B.C. Violon et piano Violoncelle et cimbalom Violoncelle et instruments divers Violoncelle et piano Violoncelles Violons Violons et piano Vl.1 part Vl.1/2 part Vl.2 part Vl.3 part Vl.4 part Vla.1 part Vla.2 part Vla.3 part Vlc. part Vlc.2 part Vlc.3 part Vocal & Percussion Vocal Ensemble Vocal with guitar chord shapes Vocal: Alto Vocal: Baritone Vocal: Baritone and piano Vocal: Bass Vocal: Bass and piano Vocal: Bass-Baritone Vocal: Mezzo-Soprano Vocal: mezzosoprano and piano Vocal: Soprano Vocal: soprano and piano Vocal: Tenor Vocal: tenor and piano Voice (Violin) and Piano Voice and orchestra Voice and Piano / Hungarian Song Voice with Accords Voice, choir and orchestraVoice, choir and orchestra Voix Voix et flute a bec Voix et guitare Voix et guitare Voix et instruments divers Voix et orgue Voix et piano Voix et piano Voix et piano (basso continuo) Voix et piano: pop Voix: cinéma, TV Voix: jazz Voix: pop Wall calendar Wind parts Wind Quartet Wind Quintet Wind Trio Wind: Classical Repertoire Wind: Popular Repertoire Words of Hungarian Songs Xylophone
You can search our online catalogue by instruments and composer. First select an instrument, then a composer and see the list of his music for the selected instrument.
To search for specific products, you may wish to use our Search or Advanced Search features, which can be found at the top left of this page.