Need Help?
If you can't find what you're looking for, please contact our sales team
Phone: +36 1 2361-104
Fax: +36 1 2361-101
Email: info­@­emb.hu
Use EMB Radio to stream excerpts of our publications. If a piece catches your ear, just click on the scrolling banner to be redirected to its product page.

In Memoriam Zoltán Kocsis (1952-2016)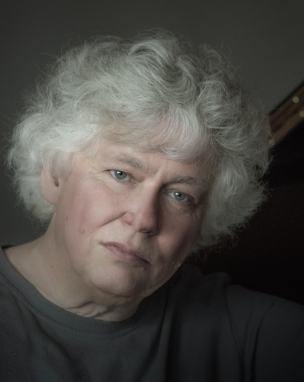 The international career over forty-six years of Zoltán Kocsis, one of the most significant Hungarian musicians of our time, who died on 6th November 2016, began when he was 18 years old. As soloist and chamber musician he played in every important concert hall all over the world. As one of the founders of the Budapest Festival Orchestra and then Principal Conductor of the National Philharmonic Orchestra, he played an important role in Hungary's varied concert life at an international level. His art was, for every musician, a standard and a challenge, ---and so it remains. Besides this, due to his multi-faceted intellect and special leadership abilities, he was the central figure in the shaping of opinion in Hungarian musical life, taking an active role in all important, public- musical matters.
Zoltán Kocsis believed that music, especially good and well-performed music, could make our lives better and more beautiful. His life, though, was music. In an interview given when he was 23 he spoke thus: "I cultivate music because I feel I was born for it. If I couldn't do it, I would die. And I know I am responsible for what I play: to the music and, also, to the audience."
His appearances were memorable events in concert life in Hungary and abroad. His repertoire extended from Bach to Hungarian contemporary music, but he paid special attention to the life-work of Béla Bartók, of which, as pianist and conductor, he was recognized internationally as its most faithful interpreter. His playing and conducting is preserved on numerous recordings. His output as composer consists of solo, chamber and orchestral works, as well as many transcriptions. He prepared chamber and orchestral versions of his favourite composers' piano works and, conversely, he transcribed chamber and orchestral works for piano.
We are proud and grateful that we could be the publishers of Zoltán Kocsis's compositions and transcriptions in the past decades. It has also been a special joy for us that, with his generous help and support, we were able to publish this year the notebook in which György Kurtág had copied out for him pieces from the volumes of his Games series of piano pieces. Kocsis Zoltán's Notebook became the most beautiful present we could give on Kurtág's 90th birthday.
With sadness we also realize that we must continue further common projects on our own. The cello-piano transcription of Debussy's Valse Romantique appearing in December and the publication of Bartók and Liszt orchestral transcriptions planned for next year, we will have to finish without his help.
May He Rest in Peace