Need Help?
If you can't find what you're looking for, please contact our sales team
Phone: +36 1 2361-104
Email: info­@­emb.hu
Contemporary music, rental, rights management:
Use EMB Radio to stream excerpts of our publications. If a piece catches your ear, just click on the scrolling banner to be redirected to its product page.

Critical Reconstruction of Liszt's Opera Sardanapalo Will Be Published
In 1845 Franz Liszt embarked on a project to compose an Italian opera based on Lord Byron's tragedy, Sardanapalus (1821). It was central to his ambition to attain status as a great European composer. But he abandoned it half way through, and the music he completed has lain silently for 170 years. Editio Musica Budapest will shortly publish the first edition of this score, edited and critically reconstructed by David Trippett (University of Cambridge).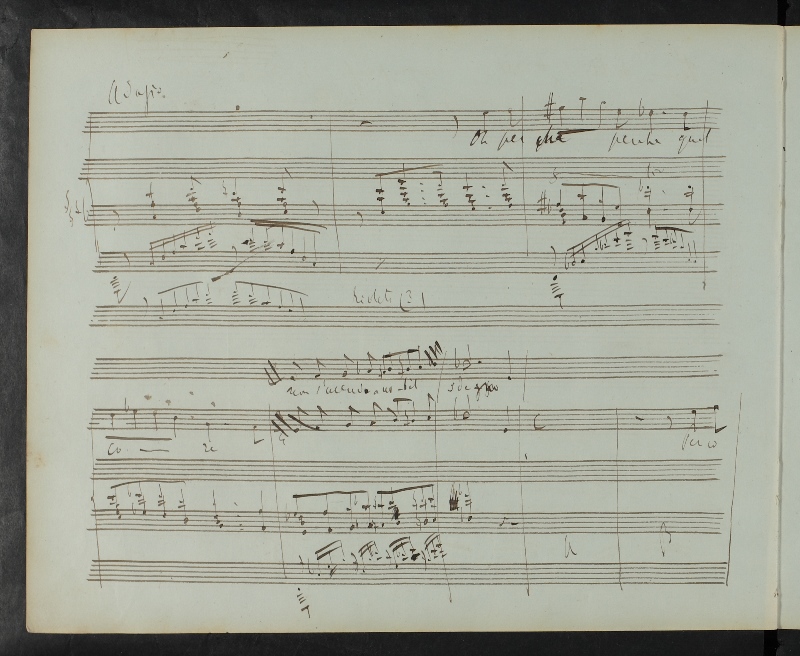 Liszt's difficulty in obtaining a libretto meant that composition only began in February-March 1850. He completed virtually all the music for Act 1 in an annotated piano-vocal score of 111 pages, contained within his N4 music 'sketch book' that is catalogued and housed at the Goethe- und Schiller-Archiv, Weimar. The unnamed librettist was an Italian poet and refugee living in Paris under the protection of Cristina Belgiojoso. His libretto survives as underlay in the N4 sketchbook and has been critically reconstructed and translated by Francesca Vella (University of Cambridge) and David Rosen (Cornell University).
Sardanapalo is Liszt's only mature opera. While he consistently referred to it in French, as Sardanapale, the published title of the Italian opera would almost certainly have used the Italian name, hence this forms the title of the first edition. There are three solo roles and a chorus of concubines. The manuscript was always thought to be fragmentary and partially illegible, but it was finally deciphered to international fanfare in March 2017. Liszt's music offers an intensely melodic style, with elements from Bellini and Meyerbeer alongside glimmers of Wagner.
The opera sets Byron's tragedy about war and peace in ancient Assyria: the last King, effeminate in his tastes, is drawn to wine, concubines and feasts more than politics and war; his subjects find him dishonourable (a 'man queen') and military rebels seek to overthrow him, but are pardoned, for the King rejects the 'deceit of glory' built on others' suffering; this leads only to a larger uprising, the Euphrates floods its banks, destroying the castle's main defensive wall, and defeat is inevitable; the King sends his family away and orders that he be burned alive with his lover, amid scents and spices in a grand inferno. As Byron put it: 'not a mere pillar formed of cloud and flame, but a light to lessen ages.' For his part, Liszt told a friend that his finale 'will even aim to set fire to the entire audience!'
A research documentary on the critical reconstruction is here, and further background to the project is available here.
The piano-vocal score of Sardanapalo is planned to be published in the first half of 2019 by Editio Musica Budapest. The orchestral material will be available on hire at the same time at Universal Music Publishing Editio Musica Budapest.
Should you like to be informed when the piano-vocal score appears, please click here.