Nevoie de ajutor?
Dacă nu găsiți ceea ce căutați, contactați echipa noastră de servicii pentru clienți.
Telefon: +36 1 2361-104
E-mail: info­@­emb.hu
Eötvös, Péter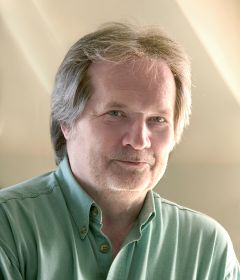 Péter Eötvös is one of the most renowned composers of our time; moreover, he is a music teacher and conductor, one of the best known interpreters of 20th century music. As a composer, he has never been satisfied by simply composing music: his goal is to involve his public in a complex artistic experience, a ritual event. In this way he opposes the abstract musical approaches, so fashionable in the 20th century. As he himself says, music is a kind of ceremony, as it has always been regarded in ancient cultures.
The biggest European orchestras and opera houses regularly order compositions from Eötvös. His orchestral compositions have been composed, among others, for the Gulbenkian Orchestra, the Paris Radio Orchestra and the Berlin, Vienna and Los Angeles Philharmonic Orchestras. His operas were written for the Glyndebourne Festival Opera, for the New York Philharmonics and for the Munich, Madrid, Frankfurt and Cologne opera houses. His ten operas are regularly performed in various theatres of the world. His first full-night opera, Three sisters, first performed in Lyons in 1998, was already a great international success. His last opera, Senza sangue was premiered in 2015 in New York.
As a conductor, he regularly works with the most important European orchestras, including the Berlin, Munich, London, Los Angeles and Vienna Philharmonic Orchestras, the Royal Concergebouw Orchestra and the best radio orchestras.
His music is published by Editio Musica Budapest, Durand-Salabert Eschig  (Paris), Ricordi Berlin, Schott Musik Mainz.

Biography 

Péter Eötvös was born on 2 January, 1944 at Székelyudvarhely (now Odorheiu Secuiesc, Romania). He received his diplomas in composition and conducting at the Ferenc Liszt Academy of Music in Budapest and at the Cologne Conservatory. He started his career as the music director of the Budapest theatre Vígszínház, then he became an aide to Boulez and Stockhausen. Between 1968 and 1976 he was member of the Stockhausen Ensemble in Cologne; from 1971 an 1979 he was a team-mate of the electronic studio of WDR in Cologne. In 1978, Pierre Boulez invited him to conduct the inauguration concert of IRCAM in Paris; until 1991 he remained the artistic director of that  
ensemble.
He acted as a professor of the Karlsruhe Conservatory between 1992 and 1998 and, again, between 2002 and 2007, and of the Cologne Conservatory between 1998 and 2001. His master courses take place in Erdekoben, Lucerne, Bale and Szombathely.
In 1991 he created the Foundation of the International Eötvös Institute in Hungary, and in 2004 the Péter Eötvös Foundation For Contemporary Music; these institutions support young composers and conductors at the outset of their careers with grants and postgraduate courses.
Péter Eötvös is a member of the Berlin and Dresden Academies of Arts, the Széchenyi Academy of Arts, Budapest and the Swedish Royal Academy. 


His most important prizes and awards:
Officier de l'Ordre des Arts et des Lettres (1988), Bartók-Pásztory Prize (1997), Gundel Prize (2001), Kossuth Prize (2002), Music Prize of the Royal Philharmonic Society (2002), Commandeur de l'Ordre des Arts et des Lettres (2003), Pro Europa Prize for Composers (2004), Classical Award for Living Composer (2004), Béla Bartók Memorial Prize (2006), Grand Prix de la PMI – Prix Antoine Livio (2006), Frankfurter Musikpreis (2007), Ambassador of the Hungarian Culture (2008), Golden Lion Award for Lifetime Achievement (2011).
His individual compositions have won further international prizes. 
Seleceti de lucrari
| | |
| --- | --- |
| | |
| Chamber Orchestra | |