Need Help?
If you can't find what you're looking for, please contact our sales team
Phone: +36 1 2361-104
Email: info­@­emb.hu
Jeney, Zoltán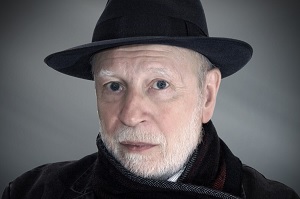 One of the leading personalities of the experimental art movement that evolved in
Hungary
in the 1970s and 80s. In his early compositions, as elements of form, melody, rhythm and the tone system, he made frequent use of non-musical basic materials such as text quotations, chess match moves, solitaire game moves, telex text rhythms and other systems. From the 1980s onwards he began once again to employ counterpoint methods reminiscent of the Baroque and pre-Baroque periods, and in addition there appeared in his music an archaic style of tone production that in its declamation and melody formation drew on both Gregorian traditions and those of Hungarian folk music. Although in a technical sense all his works pass on and sum up the basic principles developed in the previous decades, today in his art the emotional freedom and sensitive directness that in his youthful works were hidden behind severe constructions now come across openly.
Biography in Headwords
1943 Born in Szolnok, Hungary
1961 -1968: Composition studies with Ferenc Farkas at the Ferenc Liszt Academy of Music in Budapest, postgraduate studies with Goffredo Petrassi at the Accademia Nazionale di Santa Cecilia in Rome
1968: Premiere of Soliloquium No.1 for flute at Gaudeamus Festival in Utrecht
1970: Foundation of the New Music Studio Budapest, in collaboration with Péter Eötvös, Zoltán Kocsis, László Sáry, Albert Simon and László Vidovszky
1984: Tour in Sweden: 30 of his works performed in nine concerts, five of them as world premieres
1985: A portrait concert is given at the Experimental Intermedia Foundation in New York; Twelve Songs performed at the ISCM Festival in Amsterdam
1986: Professor at  Franz Liszt Academy of Music, Department of Composition, 1995-2011 Head of Department, 1999-2013 Head of the Doctoral School
1993 Fellow of the Széchenyi Academy of Letters and Arts (founded by the Hungarian Academy of Sciences)
1996 – 1999 Vice-President of ISCM
1998 Premiere of Contrafactum, composed for 125th anniversary celebration of Pest-Buda-Óbuda unification
2005 First complete performance of Funeral Rite by the National Philharmonic Orchestra and Choir conducted by Zoltán Kocsis, in Budapest
2019 Died in Budapest
Awards
1988 and 2006 Bartók-Pásztory Award; 2001: Kossuth Prize; 2006: AEGON Art Prize; 2018: Artisjus Prize
His works in our catalogue (selection)
Alef – Hommage à Schönberg (1972) for orchestra (13')
Endgame (1973) for solo piano (8')
Orpheus' Garden (1974) for eight optional instruments (18')
Twelve songs on poems by e. e. cummings, William Blake, Friedrich Hölderlin, Dezső Tandori and Sándor Weöres (1975-83) for soprano, vln, and pf (29')
To Apollo - cantata to a hymn by Callimachus (1978) for female or mixed chamber choir, ca, org, 12 crotal (27')
El silencio on a poem by Federico Garcia Lorca (1986) for female voice and string quintet (16')
Funeral Rite on Hungarian vigil songs, Latin, Hebrew, Russian and Greek liturgical texts and poems by Hungarian poets (1987-2005) for vocal soloists (sopr, a, ten, bar, b), double mixed choir and orchestra (175')
Fantasia su una nota (1984) for double chamber ensemble of optional instruments (29')
Self-Quotations (1991) for five instruments: cl, vln, vc, mar, pf (10')
Contrafactum on a poem by János Pilinszky (1998) for soprano and orchestra (25')
& silence everywhere (2001) for chamber ensemble: afl, ca, cl., hn., tpt., vln., vla., vc., db (12')
Selection of works
| | |
| --- | --- |
| | |
| Piano | Upper Voices and Accompaniment |
| | |
| Voice and piano | Flute |
| | |
| String Orchestra | Piano |
| | |
| Chamber Music with Voice | String Orchestra |