Potrebujete pomoc?
Ak nemozete najst, co hladate, kontaktujte prosim nas tim
Tel: 02 5443 0998
Fax: 02 5443 0998
Madarász, Iván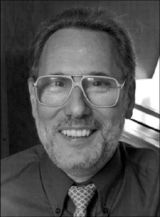 A wide range of music genres appears in his compositions. The reviews point out the dramatic depth, the singing technique and the new style of using the human voice in his music. His instrumental music, especially his flute works can be characterised by seeking of new ways of instrumental technique. In his chamber works he developed a unique method for the realisation of more complex, so-called "non-equivalent" proportional rhythms. The influences of electronic sounds, as in Hímzett hangok ('Embroidered Tones', 1989), and aleatory techniques, as in Tabulatúra (1996), are present in his works. In his opera Lót he employs the repetitive technique of minimalism, using it to diverge from traditional dramatic concepts: instead of musical development shadowing the dramatic narrative, the opera is made up of frozen musical moments. 
Biography

Iván Madarász was born in Budapest on 10 February, 1949. He studied composition first with István Szelényi at the Béla Bartók Secondary School for Music, then with Endre Szervánszky at the Ferenc Liszt Academy of Music. He also studied the piano with György Ferenczi. In 1972 he graduated summa cum laude. His thesis work was the one-act opera A nő meg az ördög ('The Woman and the Devil'), requested by the Hungarian Television like another one-act opera, Lót, two years later.From 1973 to 1980 he taught at the teacher training college of the Ferenc Liszt Academy of Music in Pécs. In 1976 he joined the staff at the Béla Bartók Secondary School for Music. Since 1980 he's been teaching music theory at the Ferenc Liszt University of Music. In 2000 he became habilitated master and received the university professor degree in 2002. He is founding and board member of the Association of Hungarian Composers. Since 1990 he's been member of the Hungarian Bureau for the Protection of Authors' Rights (Artisjus). Since 1998 he has been a curator of the Music College of the National Cultural Fund for various periods. His compositions are regularly played in Hungarian and foreign concert halls. He released five independent author's records and a number of his works were recorded at the Hungarian Radio. With his choral works he won many contests. His composition Hímzett hangok was invited to the Yokohama World Music Festival of ISCM.
His prizes and awards:
Erkel Prize (1992); Bartók-Pásztory Award (1998); Knight's Cross of Merit of Order of the Hungarian Republic (2005). 
Výber z diela
| | |
| --- | --- |
| | |
| Chamber Music with Voice | Brass Quintet |
| | |
| Flute and orchestra | Mixed Voices |