Kontakt
Unser Expertenteam steht Ihnen von Montag bis Freitag zur Verfügung:
Email: info­@­emb.hu
Tel: +36 1 2361-104
Kataloge
Hier finden Sie unsere kostenlosen Kataloge, Prospekte und Werkverzeichnisse. Um Katalog-Dateien im PDF-Format betrachen zu können, benötigen Sie den
Adobe Reader
.
| | |
| --- | --- |
| | |
| | |
| Since 2017, EMB's work has been continued by its two legal successors. Universal Music Publishing Editio Musica Budapest Ltd. (UMPEMB) is responsible for the works of contemporary and 20th-century… | |
| | |
| | |
| In this catalogue we present our new publications for the year 2019 alongside some highlights from our older publications. Of course, the latter originally started out as new publications and it's… | Our Back-to-School 2018 catalogue available for download. |
| | |
| | |
| | |
| | |
| | |
| | |
| | |
| | |
| This catalogue contains a selection from the 1000-strong choral repertoire of Editio Musica Budapest of over 250 pieces by 52 composers - the cream of Hungarian choral music. Any such assessment is… | Mit unseren Publikationen verfolgen wir das Ziel, möglichst vielen Kindern, Jugendlichen und Erwachsenen zu helfen, die Freude am Musizieren und dessen Wert zu erfahren. Deshalb begannen wir im… |
| | |
| | |
| Music for Beginners was launched in the summer of 1969. The aim was to compile a varied and high-standard repertoire covering music from the earliest centuries to contemporary compositions for music… | In 2014 we started renewing the separate editions of solo piano works published in the New Liszt Complete Critical Edition. The four volumes that renewed thus provide not only authentic texts of the… |
| | |
| | |
| In 2014 we started renewing the separate editions of solo piano works published in the New Liszt Complete Critical Edition. The four volumes that renewed thus provide not only authentic texts of the… | Discover the new publications of Editio Musica Budapest: piano pieces to practise polyphony, a new volume of the New Liszt Edition, several chamber music works, even for optional combination of… |
| | |
| | |
| The volumes in this new series contain duos, trios and quartets, their degree of difficulty ranging from easy through intermediate to advanced. Every piece is a transcription or an arrangement, since… | Many types of band music exist: original pieces, classical and pop music transcriptions, marches and works composed for youth, amateur and professional bands. When we introduced our Concert Band… |
| | |
| | |
| Chamber Music Highlights catalogue in Hungarian. (English version is Z.80155) | This catalogue lists EMB's main chamber music series, to make it easier for musicians and teachers to choose suitable scores. There is a rich variety of genres and formations of different… |
| | |
| | |
| | Our novelties featured in the catalogue is being exhibited at the Frankfurt Music Fair. This year we are paying special attention to chamber music publications, including the first volumes in the new… |
| | |
| | |
| The catalogue gives you a detailed description of the new concert band publications, including instrumentation, composer biography and program notes. The CD contains the full recording of the… | This brochure is for the series containing works composed or arranged for chamber ensembles of every kind (trios and quartets) for music schools. |
| | |
| | |
| Die Serie Leggiero für Jugendstreichorchester beinhaltet klassische und zeitgenössische Werke sowie leichte Transkriptionen bekannter Klavierstücke. Die Bearbeitungen, die ein vollkommenes… | Nach dem Vorbild der beliebten Leggiero Serie brachte der Verlag für die jüngsten Schüler der Streicherklassen der Musikschulen Leggierissimo auf den Weg. In den recht leichten… |
| | |
| | |
| "În această şcoală pianistică nu veţi întâlni studii seci, ci e plină de mici capodopere şi plină de culori, ca o carte de poveşti! Studiul pianului trebuie să se bazeze de la bun început numai pe… | Ágnes Lakos writes the following about her four-volume piano tutor, enlivened with cheerful illustrations by Christina Diederich: "A friendly piano tutor, without dry finger exercises, full of little… |
| | |
| | |
| The catalogue of the New Liszt Complete Edition lists the entire and definitive content of Series I and II of the piano works, published between 1970 and 2005, together with that of the series of… | Series Leggiero and Leggierissmo - growing repertoire for children's and youth string orchestras. This catalogue contains the detailed contents of all volumes of both series, and an audio CD with 43… |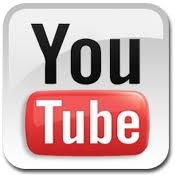 "Editio Musica Budapest and EMB are registered trade marks of Universal Music Publishing Editio Musica Budapest Zeneműkiadó Kft and are used under Licence."