Potrzebujesz pomocy?
Jeśli nie możesz znaleźć interesującego Cię tytułu, skontaktuj się z nami
Telefon: +36 1 2361-104
Email: info­@­emb.hu

Tel./faks +48 12 422 73 28
Email: import­@­pwm.com.pl
Najpopularniejsi kompozytorzy
Balogh, Máté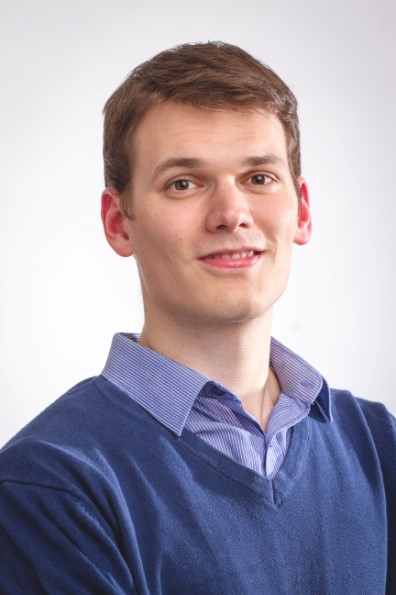 Biography
He was born in 1990, in Győr, Hungary.
Graduated of the Conservatory of Pécs, where he specialized in the theory of music and composition with István Győrffy, he finished his studies in composition at the Liszt Academy of Music in Budapest under Zoltán Jeney. He obtained a doctoral degree in 2019, and he is an assistant professor in music theory at the Liszt Academy.
He has participated in masterclasses with Péter Eötvös, Christian Wolff, Louis Andriessen, Salamon Kamp, Gyula Csapó and Larry Polansky.
In 2013, he spent a semester in Trieste, Italy, studied composition with Fabio Nieder.
He was artistic director of the Hermina Gallery in Budapest, and is co-founder of the CentriFUGA contemporary-workshop which takes place in Budapest.
His pieces have been presented in many international festivals, such as: Manifeste Festival (IRCAM-Paris), ECSA (Bruxelles), Milano Musica, Opus Amadeus (Istanbul), Kurtág&Ungarn (Bern), Ostrava Days, Axes Kraków, Café Budapest, St. Gellert Festival, Bartók Festival in Szombathely, Music of Our Age Festival, Budapest Spring Festival, Minifestival in Budapest.
His pieces have been performed all over the world, including Hungary, Poland, Slovakia, the Czech Republic, Romania, France, Belgium, Italy, Austria, Switzerland, Sweden, Turkey, the United States and China.


Prizes:
2010: 1st Prize of the Composition Contest of the University of Theatre and Film, Budapest
2011: 1st Prize of the Composer Competition of the Hungarian National Choir
2013, July: Won the possibility to be part as one of the composers at the Out at S.E.A. chamber-opera project managed by the Péter Eötvös Foundation.
2015: He was one of the four chosen young European composers whose pieces were performed in Bruxelles, BOZAR, by the Sturm und Klang Ensemble within the framework of the Conference of the European Composer's and Songwriter's Alliance.
2015: Honorary (special) award of the GENERACE composer competition (Ostrava), with his piece The Labyrinth of the World and the Paradise of the Heart.
2015: He was one of the two composers who were selected to work with Fabio Nieder and the Ensemble Mosaik within the framework of a workshop organized by the Fondazione Spinola Banna. His piece BABE(urope)L was performed there, broadcasted by the RAI.
2015: 1st prize of the UMZF Competition (Budapest) with his ensemble-piece Melodiemusik, and also 2nd prize for his orchestral piece called Quintet.

2016: Artisjus Prize (The Best Junior Composer of the Year 2015)
2017: Honorary (special) award of the GENERACE composer competition, with his piece Jam Quartet.
2017: World Premiere of his piece Odes in Shanghai.
2017: 1st Prize of the UMZF Composer Competition for his piece called Pseudomarsch.
2018: Junior Prima Award
His works in our catalogue:
Out at S.E.A. (2013), chamber opera (with Diana Soh and Christian Flury), 50'
Young Wives' Song (2016), solo voice, 5'
Melodiemusik (2015), large ensemble, 8'
Jam Quartet (2016), flute, triangles, cello and piano, 7'
7 Ant(hem)s (2015), for cello and piano or cimbalom, 10'
Pseudomarsch (2017), wind ensemble, 8'
Kunstmusik (2020), orchestra, 25'
Matsuo Basho's Song (2021), solo voice, 17' (in preparation)
Wybór utworów
| | |
| --- | --- |
| | |
| Głos | Wiolonczela i fortepian |
| | |
| Mixed Chamber Quartet | |