Kontakt
Unser Expertenteam steht Ihnen von Montag bis Freitag zur Verfügung:
Email: info­@­emb.hu
Tel: +36 1 2361-104

New orchestra material of Bartók's Concerto for Orchestra released
22. Februar 2021
A new orchestra material of Béla Bartók's orchestral highlight, Concerto for Orchestra, composed in 1943 in the United States, is now available on hire. Concerto for Orchestra is the first orchestra material produced from the Béla Bartók Complete Critical Edition (BBCCE), a joint publication of G. Henle Verlag, Munich, and Editio Musica Budapest Zeneműkiadó. (The full score in the BBCCE and Henle's study score are also available on sale.)
In preparing this edition, the first edition, all compositional sources as well as the sound recordings made in Bartók's lifetime have been critically evaluated. The orchestra parts were carefully prepared in terms of accuracy, easy legibility, as well as sensible cues and page turns. The parts have been tested by the Hungarian National Philharmonic, a leading orchestra with a unique experience in playing Bartók. The conductor's score and the parts share the same big format (25×32.5 cm), and are printed on superior-quality paper.
One set includes two conductor's scores, 9-8-7-6-5 strings, 4 copies of percussion, and one copy of each of the remaining parts. The material is available on hire at Universal Music Publishing Editio Musica Budapest Ltd.
70 Years, 70 Scores
1. Juli 2020
Seventy years ago, the Hungarian State Music Publisher first opened its doors for business. In honor of this momentous anniversary, starting on July 1st and for the 70 days thereafter we will be sharing a different publication on our Facebook page - one to honor each year of publishing since 1950.
Virtual Musikmesse Publication Display
6. April 2020
Due to the many travel restrictions that are currently in place, Musikmesse Frankfurt 2020 has been canceled. As a result, we will not have the opportunity to present our newest publications in person as we normally would.
While this is unfortunate, worry not! We are working in close cooperation with our network of partners and music shop owners to make our new releases available to you as quickly and easily as possible.
As always, check here for the latest updates on our most recent publications - think of it as our virtual exhibition booth.
We will continue servicing all orders and doing all that we can to put great scores in your hands.
Wir geben die Herausgabe der gemischten Chöre von Zoltán Kodály bekannt
14. Dezember 2018
Editio Musica Budapest ist stolz die erweiterte und überarbeitete Ausgabe von Zoltán Kodálys Chorwerken für gemischten Chor ankündigen zu dürfen.
75 Jahre nach der ersten Herausgabe ist die Zeit reif dafür geworden Kodálys gesammelte Chorwerke für gemischten Chor in einer gänzlich neuen, erweiterten Ausgabe herauszugeben. Diese Sammlung enthält sechs, in den bisherigen Ausgaben noch nicht veröffentlichten Kompositionen. Es ist in einem etwas größeren Format gedruckt, als die bisherigen und es ist sowohl als Hardcover, als auch als Softcover zur praktischen Verwendung erhältlich. Bibliotheken, Sammlern und Kodály-Enthusiasten empfehlen wir die Ausgabe mit Leinenbezug aus vollem Herzen.
Dies ist die bisher vollständigste und authentischste Sammlung Kodálys gemischter Chöre und sie beinhaltet neue leicht lesbare Notentexte und ein informatives Nachwort von Péter Erdei.
Mehr über die Veröffentlichungen erfahren Sie
hier
Announcement
20. September 2017
Universal Music Publishing Group is pleased to announce that the printed music publishing and distribution business of its Hungarian affiliate Universal Music Publishing Editio Musica Budapest Zeneműkiadó Kft. has been transferred to a new entity, Editio Musica Budapest Zeneműkiadó Kft. EMBZ will be owned and managed by a group led by UMPEMB Director of Printed Music László Sigrai. Long-time UMPEMB Managing Director Antal Boronkay will also participate in the direction of EMBZ.
EMBZ will distribute all existing UMPEMB printed music products, and will work closely with UMPEMB to continue to develop new high-quality printed music products in both physical and digital form for the educational and performance markets. EMBZ will also continue to distribute sheet music products of other publishers.
For information, please contact:
For EMBZ: László Sigrai, sigrai­@­emb.hu, www.emb.hu
For UMPG: Tünde Szitha, szitha­@­emb.hu, www.umpemb.com
Embrace music – oder: Mache die Musik zum Teil deines Lebens! Diese Losung haben wir uns in diesem Jahr auf unsere Fahnen geschrieben.
Egal wo wir heutzutage auch sind, überall sind wir von Musik umgeben. Viel intensiver und permanenter als seit Menschengedenken auf unsere Ahnen je zuvor wirken musikalische Reize auf uns ein. Aber was für ein Verhältnis haben wir zur Musik? Ein passives oder ein aktives? Konsumieren wir sie nur oder machen wir auch welche?
Wir bei EMB wissen, dass das Musizieren Freude bereitet. Eine Freude, die sich vervielfacht, wenn wir für andere spielen. Indem wir gute Musik machen, gelangen wir darüber hinaus auch in den Besitz ganz besonderer Fähigkeiten und Werte: Konzentration, Offenheit, Sensibilität, Rücksichtnahme auf andere und Zusammenarbeit.
Mit unseren Publikationen verfolgen wir das Ziel, möglichst vielen Kindern, Jugendlichen und Erwachsenen zu helfen, die Freude am Musizieren und dessen Wert zu erfahren.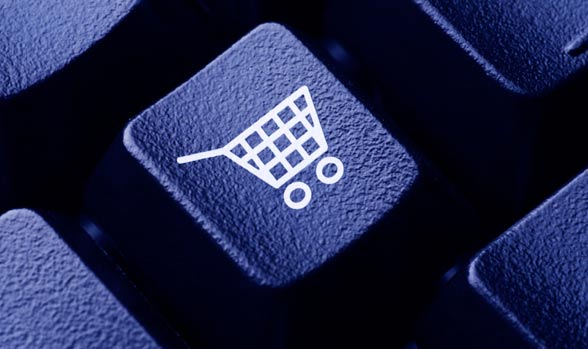 Wir freuen uns über Ihren Besuch und begrüßen Sie herzlich!
Alle Publikationen können Sie über unser Warenkorb-System online bestellen.